Are you looking to purchase some Tether (USDT) on Binance?
Then you don't have to worry, cause there are thousands of people looking to do just the same!
Because  of  the  nature  of  Tether (USDT) as a coin pegged to the US dollar, it makes it compatible with almost all types of assets listed on the Binance exchange.
If you have tried buying a shitcoin before, then you might have heard of something like "buying a stable coin to purchase shitcoins.
This is absolutely true with full guarantee and that's why I think everyone should have knowledge of how to trade these stablecoins.
But do you even understand what these coins represent?
Never mind!
In this article, I will be sharing with you:
A brief guide on how to buy Tether (USDT) on Binance
Some USDT use cases
Some frequently asked questions
What is tether usdt?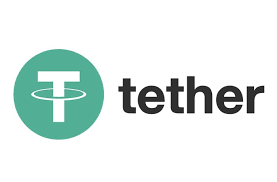 Tether has been listed on Binance since a long time ago and in fact was the first cryptocurrency in the world to act as a stablecoin on crypto trading platforms.
It was created in 2014   by  Brock Pierce, "Reeve  Collins" , and software developer Craig Sellers
Tether was launched using the name – Realcoin but later its name changed to Tether (USDT) – which we know it to be today
It was designed in a way such that its value was pegged to the US dollar, one-to-one and you can exchange it directly for your dollars..
Originally when it started, it was launched on the Bitcoin network but not too long after, it extended to the Ethereum Blockchain network,
"ERC-20" and some other networks like TRON, EOS, Algorand, Solana, and the OMG Network.
In fact presently, most of its supply are recorded on the Ethereum Blockchain "ERC-20 token"
Since its establishment, Tether has experienced some successes and failures to get to where it is today.
Initially, even after the official pegging to the US dollar, it was still experiencing some minor falls and rises.
There were times when its value fell to $0.99 even times when its value rose to about $1.2, this has been its journey all this while.
And though its value still experiences some minor falls and lifts, it has become refined as a stablecoin thanks to the support it gained by different Blockchain networks and it's steady rise in trading volume,
Why tether usdt?
Have you ever wondered why you should invest in USDT?
Well, when it comes to daily trading volume, USDT leads a lot of popular cryptocurrencies including Bitcoin.
This is due to its compatibility!
In terms of compatibility, you can buy more tokens with USDT than you can with Bitcoin or Ethereum.
As a stablecoin, USDT has solved a major problem in the crypto space and that's why it has earned great recognition and popularity
With USDT, investors can now own a digital asset similar to a fiat currency and still enjoy the freedom and compatibility that digital coins provide.
USDT serves as an intermediary between fiat currencies and digital assets, it gives us the opportunity to enjoy the good of both extremes.
Although USDT is not totally immune to price risks, it still tries its best not to entertain any major change in price.
A guide on how to buy usdt on Binance?
All this while, we have been feeding ourselves with the right mindset required to purchase USDT.
We have eaten the appetizer, it is high time for the main course
Are you ready? It is definitely delicious!
Have a bite!
Note: This guide is on how to use a credit/debit card to buy USDT
Step 1: Open an account
If you're new to Binance, then you have to first open an account.
You can do this on their official website – www.binance.com or download their app on "google Play Store."
Open an account by supplying a mobile number and a password.
Confirm the process.
Step 2: Log in to your new account
The next thing is to use your mobile number and that password you created to log in to the app.
After logging in, complete the identity verification process so that they can know you better and hence keep you safer.
Step 3: Click the "buy button"
To click on the buy button, click on the center button on the app, then later on "buy"
Look for TetherUS (USDT) then click on it.
After clicking on TetherUS, fill in the quantity of your fiat currency that you'll be willing to use to buy USDT.
Click on "continue"
Step 4: Choose your payment option
After clicking on continue, you'll be taken to a new page where you will decide your payment option.
Click on "visa/Master card"  then click continue.
Follow  the  instructions  on  the new page as you fill in your card information to add your card as a payment option.
Click "continue" and your card will be added.
Step 5: Review & confirm
Review the payment details and confirm the transaction.
Note: You have only 1 minute to confirm the transaction before it times out.
If you failed to confirm the order before the time elapses, you'll have to refresh the page to buy at the current price.
After confirming, you'll be redirected to your bank's OTP page where you will reconfirm.
After the second confirmation, you should see your USDT appearing in your wallet.
Note: Because of the compatibility of USDT and its identity as a stablecoin, the easiest way to buy it is by using a card.
Some Tether (USDT) use cases
Tether (USDT) has some use cases that you will need to know if you intend to hold it.
Some of these include:
Place of.refuge
Depending on how wise you play your game cause investing is a game, a gamble in a perspective
We all know that cryptocurrency are high-risk investments and they fluctuate a lot
You can decide to make USDT a refuge whenever the rain of "price doom" attempts to befall your holdings/investment.
In other words, this implies that whenever you perceive the signs of a crash in a currency, you can quickly withdraw your money to a stablecoin like USDT.
Mediator
With USDT, you've got a mediator that helps you to trade easily between different tokens and coins.
This also helps you to move your funds as swiftly as possible from one coin to another.
Forex-oriented trading
Since USDT is pegged to the US dollar, you can carry out the forex style of trading.
By leveraging the change in price between currencies that are high up against the dollar, you can make profits.
As a safe
One of the greatest benefits that digital & decentralized assets brought was freedom.
Imagine a safe where you are the owner of your account and also in full control of the rights of your account.
In addition, there is no change in the amount of your money (i.e not subject to market risks), then that would be paradise.
USDT gives you that freedom you've been craving.
If you wish, you could buy USDT and keep it without selling; using it as a bank but with the freedom that comes with digital assets.
FAQS
Can Iran use a paxful wallet?
No, Iran citizens cannot use Paxful wallet because of the prohibition the government has placed on cryptocurrencies in Iran.
In fact, this is the second time that the Iranian government has banned the mining of Bitcoin and other currencies.
How much is Tether (USDT)?
According to Binance price chart, the value of one USDT is $1.0000231today which is due to an increase in price of about 0.00% in the last 24 hours.
With a circulating supply of $67.55B, it has a current market cap of about $67.55B USD.  Its 24-hour trading volume is $100.21B USD.
Is Tether (USDT) the same as USD?
Tether is not the same as USD.
USDT is just a cryptocurrency that has the same value as $1 while US dollar (USD) is a fiat currency i.e a traditional printed currency.
Though their value is the same, they are not the same.
Is it safe to purchase USDT?
Yes, it is safe to purchase USDT because it is a stablecoin, so its value does not drop like other cryptocurrency.
Though it is not totally immune to market changes, it still tries its best to remain neutral.
DISCLAIMER: No information on this site should be perceived as investment advice.
No matter what, always make sure to invest what you can afford to lose.